Latest News
I've moved to a new website, KrazyDad.com. Check it out! I'm leaving these pages up for historical (dis)interest, but I am not actively adding things to this website anymore.
I am now working for Topspin, in Santa Monica, having recently left Yahoo. I am not currently teaching Flash classes at Art Center, in Pasadena, but may resume at some point, if my schedule permits it.
---
About Me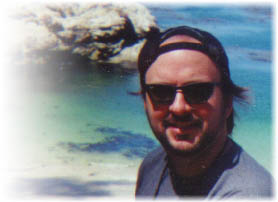 Hello, I'm Jim Bumgardner, a software technologist, teacher and devotee of recreational programming (that means I like to do it on weekends too).
I am the inventor of The Palace, a mid-90s avatar chat system. I am the proprietor of KrazyDad, the website where I sell and give away a few of the hundreds of software toys I make every year.