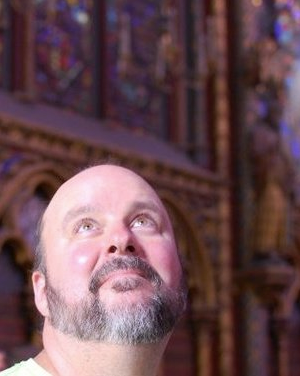 Hello, I'm Jim Bumgardner, a Los Angeles-based hacker, musician and all-purpose jack-of-some-trades.

I do software wizardry at Disney Interactive Labs, formerly DIMG Innovation / Digisynd. I created the Whitney Music Box, the Wheel of Stars, the Wheel of Lunch, other things involving wheels. Also The Palace, Cheese-Toast, and numerous other software creations. I co-wrote the book Flickr Hacks. I give away puzzles and blog infrequently at Krazydad.com. I make free puzzles, including sudoku, killer sudoku, kakuro, mazes, and thousands of other puzzles. I've worked for Time Warner, Yahoo, Topspin and others. I sometimes host open mics at Jones Coffee Roasters in Pasadena. I was briefly Mayor of the North Pole.

I have diverse interests which aren't always easily categorized. You can read about a few of them by clicking on the links below, or reading my blog.

I've had this website since the mid-90s. It is somewhat cluttered, poorly coded, and generally out-of-touch-with-the-times. Consider yourself warned!